New Development for North Ann Arbor
Toll Brothers looking to build new housing Click Here for Story
Michigan House Forum for Candidates
See what your candidates are talking about Click Here for Details
How do 8th District House Congressional Candidates Stack Up?
The economy, Obamacare and debt Click Here for Story
Viacom reported $3.7 billion profit in 2013, but Michigan taxpayers will surrender $13.5 million for filming in the state
"It's bothersome that we are giving money to really rich people when we are raising taxes on people and crying poverty," said Eric Larson, president of the Kent County Taxpayers Alliance.  … more
But some traditional public schools spend thousands on advertising, too
In the summer of 2013, Milan Public Schools started an advertising campaign that it credits for increasing enrollment. The Ann Arbor Public Schools spent $15,000 on billboards and $10,000 advertising its school district in print publications in 2014. But Mark Schauer wants to limit what charter public schools spend on advertising. … more
Five Problems With Obamacare
  Old problems not going away and new ones being found Click Here for Details
Hiding the Truth
  Medical workers helping illegal immigrants told to keep quiet about conditions or face arrest Click Here for Story
Calls for Cutting Palestinian Aid
  Death of abducted Israeli teens will have far reaching effects Click Here for Details
The Hidden Cost of Conservatism?
By Travis Flores
There are several problems with the supreme court's ruling in the hobby lobby case but i would like to focus on the economics of the situation. In case you're late to the story the Supreme Court just ruled that Hobby Lobby and other "closely held" companies can….. Click Here for More
Illegals on Bus Stopped by Community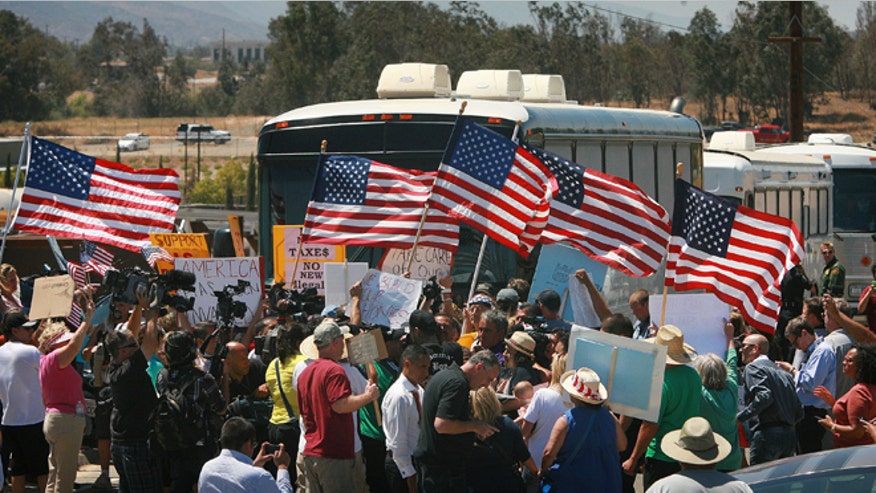 Are Americans finally having enough? Click Here for Story
Fed Judge Wants Hard Drives Investigated
   Lost emails require outside investigators says judge Click Here for Details
Worst President in 70 Years?
  Obama moves to replace Carter as nations worst Click Here for Story
Taunting Congress
Obama tells Congress to sue him if they want to block his Executive Actions Click Here for Details
Obama Fully to Blame for Illegal Influx
His executive orders to NOT enforce causing the explosion in illegal immigration Click Here for Story