Plan Ahead
US-23 will close Tuesday Evening Click Here for Story
Sen. Mike Nofs, R-Battle Creek, insists that his proposal to overhaul state utility regulations would preserve the small slice of Michigan's electricity market that remains competitive. … more
Ridiculous:Crowd boos Democratic candidate for saying "All Lives Matter"?
Black activists disprupt Democratic Presidential event and Martin O'Malley gets bashed for saying the wrong thing?Click Here for Story
My Take: All Lives Do Matter
Gary Wellings, Chief Editor The Daily Drift
Seeing the story of the protest of Martin O'Malley and Bernie Sanders  on the television and in print I immediately felt my blood pressure rise.  At what point has it become bad to say "All Lives Matter"?  L. Joy Williams the black activist and host of "This Week in Blackness" says white kids aren't dying like black kids are.  I'm not looking at statistics right now but I shouldn't have to.  Black lives do matter, all of them.  What's disgusting is that Ms. Williams seems to be talking about her black martyrs, Freddie Gray, Trayvon Martin, Michael Brown. But what about the hundreds that die in our inner cities each month from black on black violence?
Ms. Williams should be protesting in Chicago, LA, Detroit, New Orleans, Washington DC, New York and other cities where black kids die every weekend from drug and gang related violence. She should be attacking local communities. It's not Governor O'Malley and other current high profile politicians who caused this. It's the parents (or lack of them) that are responsible for not instilling the simple value of "life is sacred" into their children, for not instilling the basic moral value of "Thou Shall Not Kill". Go protest in the right place Ms. Williams stop being a racist and blaming the campaigning white politicians for the failures of parents and the local community, church and school. If it takes a village to raise a child as liberals so often claim, then blame the village Ms. Willams.
Gutless?
 O'Malley apologizes fr saying "All lives matter? Click Here for Follow Up
States Move to Protect Military
 Governors move to put armed personnel at recruitment centers and do what the Federal government is unable to Click Here for Details
Iran Will Get Nuke
Deal practically guarantees nukes within 10 years Click Here for Story
How Will Your Data be Used
Obama gathering huge volumes of race based data Click Here for Details
7 Things You Must Know about the Iranian Nuke Deal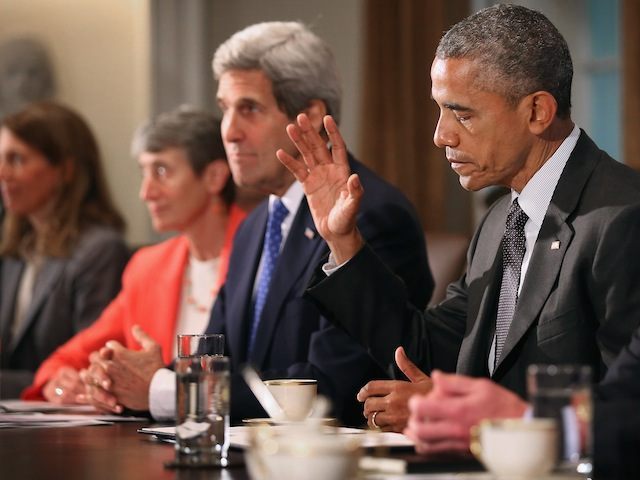 These 7 facts should tell you how bad a deal John Kerry and Barack Obama got Click Here for Story and Video
Iranian Nuke Scientist Released in Nuke Deal
  Didn't Obama say talking prisoner exchange was not appropriate in nuke deal? Click Here for Story and Video