Final Primary
Putting America First seems to be a winning strategy and the Democrats don't like it? Click Here for Story
Democrats About to Screw Up Rail Service Too…
How much worse can Democrats make things in the US? A lot obviously… Click Here for Details
Student catch-up initiative similar to vetoed 2021 Republican plan
Elitist Republicans Look to Sabotage Their Possible Victory?
The leadership of the GOP seems to be hell bent on losing an election Click Here for Story
Commission warns that Michigan's grid is not prepared for the rise of EVsRead more
Corrupt FBI Hires Criminals
Danchenko who helped with the Russia Hoax against President Trump was being paid by the FBI Click Here for Story
Lindsey Is An Idiot…
Or a closet Democrat? Click Here for Details
Twitter Needs to Be Controlled?
After whistle blower says Twitter hired a Chinese spy demands for controls on the biased and discriminatory social media giant are gaining ground Click Here for Story
Clearly Biden and The Democrats Are Under Chinese Control?
Biden Admin shrugs off concerns about the Chinese Communist Party buying American land near US military bases? Click Here for Story
The Stupidity Just Keeps Coming…
Out of the mouth of VP Kamala Harris Click Here for Details
The FBI Gets Its Brownshirt On
The Corrupt FBI raided "My Pillow" Mike Lindell and seized his phone. Are we now living in the Nazi Germany? Click Here for Story
No Time to Celebrate
Biden policies are driving America's economy into the ground so why is he and the Democrats celebrating? Click Here for Story
Democrat Ohio Senate Candidate Threatens Americans?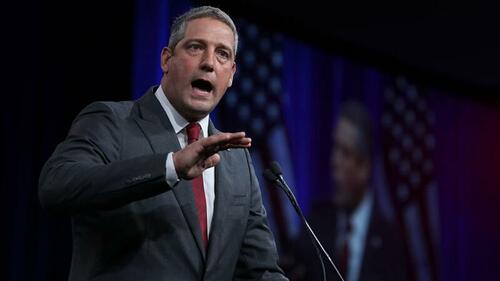 Why is Tim Ryan saying MAGA Republicans need to be exterminated Click Here for Details
Biden's Proxy War?
IS Russia fighting Ukraine or are they just American mercenaries Click Here for Story
No Kamala, The Border Is Not Secure
Dozens of illegals dressed in "camoflage" jump border wall Click Here for Story
How Does The Old Stack Up to The New?
Old heavy cars are not safer than today's well engineered rides Click Here for Story