Protecting Our Own
Michigan Open Carry members stand guard at Howell recruitment center Click Here for Details
State Rep. Amanda Price has prepared legislation with bipartisan support that among other things would hold more students back a grade if they have not attained grade-level proficiency in reading — but only after repeated "intervention" efforts starting as early as kindergarten. The bill has numerous exemptions, including one for special education students. … more
  Michiganders aren't alone in noticing and capitalizing upon the rise of craft brew. Reducing the regulatory burden the state imposes on craft brewers could create even more economic activity and better marketing for the state as a whole.  … more
Congress Voting to Protect America, Obama Promises to Veto It
House passes bill to punish Sanctuary Cities that protect illegals Click Here for Details
Nuclear Arms Race is On in the Middle East
Thanks to Obama's Iranian nuke deal the Saudis will buy nukes Click Here for Story
Trump On a Roll
Visit to the border a success for rump Click Here for Details
Didn't See This on Television Did You?
Media ignores 12,000 plus protestors in New York against Iran Nuke deal Click Here for Story
What the ?
Army sends memo warning recruiters to beware of the Lawful US citizens volunterring to protect them? Click Here for Details
Meanwhile ISIS Brainwashes the Next Generation of Terrorist Islamic Killers
  Child makes Jihadi death threat video Click Here for Story
Boehner Gutless
  Won't say the GOP will try to defund Planned Parenthood Click Here for Details and Video
Heads in the Sand
Dems won't admit Planned Parenthood selling aborted baby body parts despite proof Click Here for Story
Time to End GOP?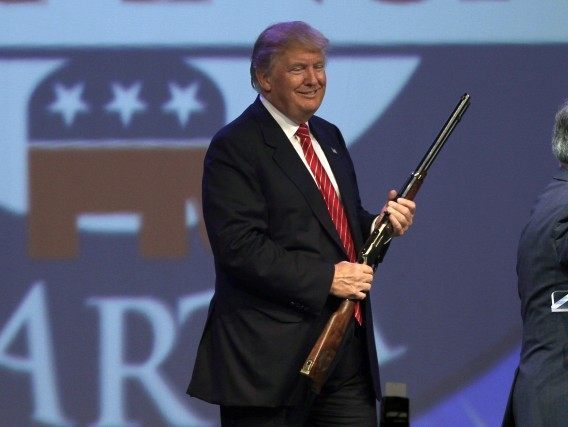 GOP establishment want to bar front runner populist Donald Trump from debates Click Here for Details
Ted Cruz Shuts Down Code Pink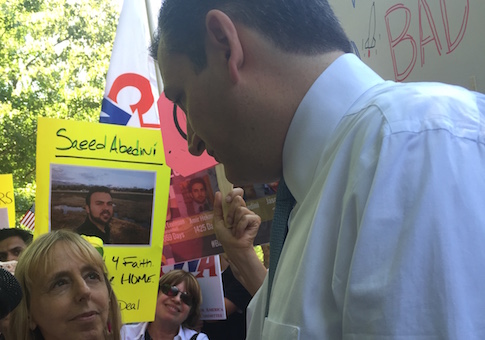 Shows hypocritical activist group what they really are Click Here for Story